Synopsis
The incredible true story of legendary dancer Rudolf Nureyev is brought vividly to life by Academy Award®-nominee Ralph Fiennes and BAFTA winning screenwriter David Hare. From Nureyev's poverty-stricken childhood in the Soviet city of Ufa, to his blossoming as a student dancer in Leningrad, to his nail-biting escape from the KGB and defection to the West at the height of the Cold War, The White Crow is a gripping, revelatory look at a unique artist who transformed the world of ballet forever. Preview screenings of The White Crow plus a live satellite Q&A with director Ralph Fiennes and very special guests will be broadcast nationwide from Curzon Mayfair on March 12th.
Film Credits
Producer:
Gabrielle Tana
Andrew Levitas
François Ivernel
Ralph Fiennes
Carolyn Marks Blackwood
Starring:
Oleg Ivenko
Sergei Polunin
Louis Hofmann
Alexey Morozov
Ralph Fiennes
Chulpan Khamatova
Adèle Exarchopoulos
More Information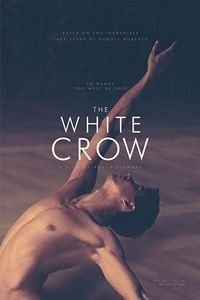 Rating:
12A
12A Certificate
Films classified 12A have been deemed appropriate for viewers of twelve and over. However, they can also be seen by younger children - provided they are accompanied by an adult who has deemed the film appropriate viewing for that child. In such cases, IFCO strongly recommends that parents/guardians make informed decisions by accessing the consumer advice available on this website.
Language:
English, French, Russian