Synopsis
The incredible true story of legendary dancer Rudolf Nureyev is brought vividly to life by Academy Award®-nominee Ralph Fiennes and BAFTA winning screenwriter David Hare. From Nureyev's poverty-stricken childhood in the Soviet city of Ufa, to his blossoming as a student dancer in Leningrad, to his nail-biting escape from the KGB and defection to the West at the height of the Cold War, The White Crow is a gripping, revelatory look at a unique artist who transformed the world of ballet forever. Preview screenings of The White Crow plus a live satellite Q&A with director Ralph Fiennes and very special guests will be broadcast nationwide from Curzon Mayfair on March 12th.
Film Credits
Producer:
Gabrielle Tana
Andrew Levitas
François Ivernel
Ralph Fiennes
Carolyn Marks Blackwood
Starring:
Oleg Ivenko
Sergei Polunin
Louis Hofmann
Alexey Morozov
Ralph Fiennes
Chulpan Khamatova
Adèle Exarchopoulos
More Information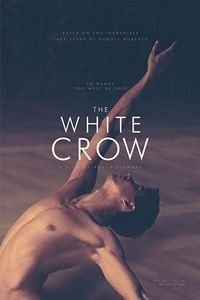 Rating:
12A
Suitable for 12 years and over
Films classified 12A and video works classified 12 contain material that is not generally suitable for children aged under 12. No one younger than 12 may see a 12A film in a cinema unless accompanied by an adult. Adults planning to take a child under 12 to view a 12A film should consider whether the film is suitable for that child. To help them decide, we recommend that they check the Ratings info for that film in advance. No one younger than 12 may rent or buy a 12 rated video work.
Language:
English, French, Russian