Synopsis
Mandabi follows the story of Ibrahima, who receives a letter containing a money order from his nephew, a street sweeper in Paris. ​The news spread fast in his neighbourhood with several parties interested in their cut of the money! ​We follow Ibrahima trying to get his money through the absurd and corrupt Senegalese bureaucracy in a bitterly ironic depiction of a society scarred by colonialism and plagued by corruption, greed, and poverty.
In cinemas June 11th.
Film Credits
Starring:
Serigne Sow
Serigne N'Diayes
Mouss Diouf
Mustapha Ture
Christoph Colomb
Makhouredia Gueye
Isseu Niang
Ynousse N'Diaye
More Information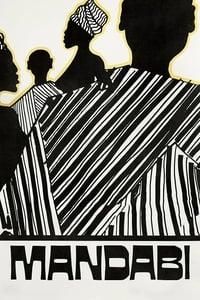 Rating:
PG
Parential Guidance
PG or Parental Guidance means that films and games with a PG label can be sold, hired or shown to anyone. This means unaccompanied tamariki can watch. However the label indicates that some scenes may upset younger or more sensitive tamariki and it pays to check before they watch or play.
Advisory:
mild violence, bloody images, infrequent scenes of domestic abuse